About
GParted is a free partition editor for graphically managing your disk partitions.

With GParted you can resize, copy, and move partitions without data loss, enabling you to:

Grow or shrink your C: drive
Create space for new operating systems
Attempt data rescue from lost partitions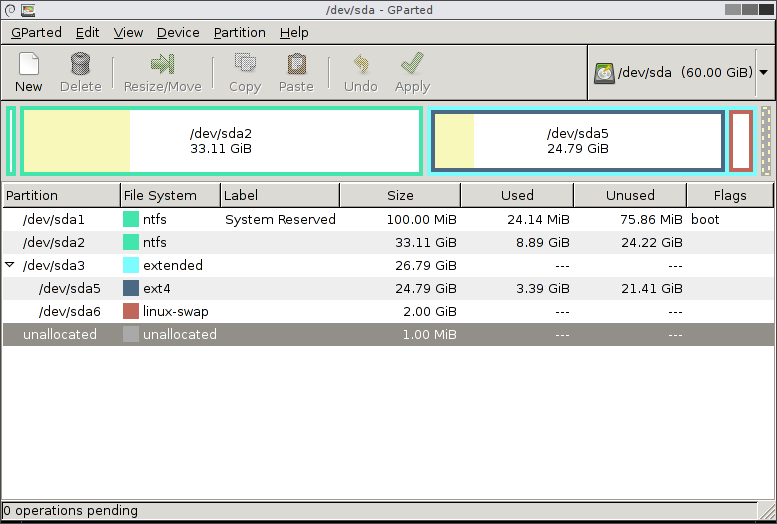 Discover More
Features
Perform actions with partitions such as:

create or delete
resize or move
check
label
set new UUID
copy and paste

Manipulate file systems such as:

btrfs
ext2 / ext3 / ext4
fat16 / fat32
hfs / hfs+
linux-swap
lvm2 pv
nilfs2
ntfs
reiserfs / reiser4
udf
ufs
xfs

For specific actions supported see detailed features.
Requirements
GParted can be used on x86 and x86-64 based computers running Linux, Windows, or Mac OS X by booting from media containing GParted Live. A minimum of 256 MB of RAM is needed to use all of the features of the GParted application.
Free Software
GParted is free software.
You have the freedom to run, copy, distribute, study, change, and improve GParted.
You do not have to pay money to use GParted.
GParted is distributed under the GNU General Public License version 2 or (at your option) any later version.